Mussels Saganaki with Mustard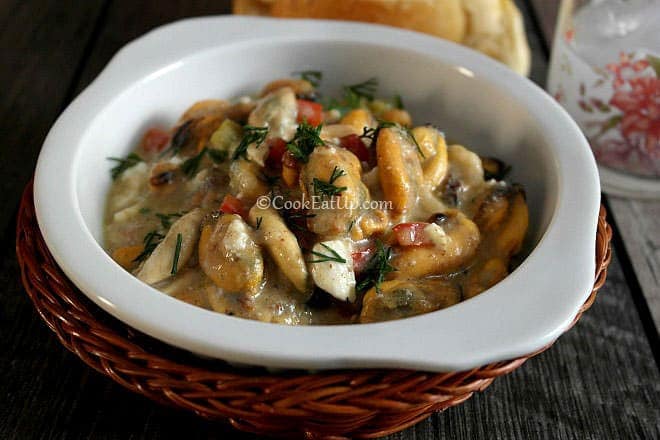 Ingredients
1 small bag of fresh mussels
3 Tbsp olive oil
1 Tbsp mustard
2 Tbsp sweet red pepper cut into small squares
Chili pepper as much as you like
1 Tbsp dill finely chopped
50 gr feta cheese
1/2 Tbsp flour
Salt and pepper
Preparation
Wash well the mussels and remove their beard.
Wash and cut the red pepper into small pieces.
Heat the olive oil in a large saucepan on high heat. Add the mussels.
They will release water so do not add any water. Add the red pepper, the chili pepper, the mustard, pepper and just a little bit of salt. Stir once and let it cook for 2 minutes.
Sprinkle with the flour, let it cook for one more minute until the mixture thickens.
Remove from the heat and add dill.
Add crumbled feta cheese. Serve with crusty bread and pour some Ouzo on ice.
Enjoy!